TRAK-IT PANEL - Wall Mounted Track System with Movable Makerboards & Tackboards
TRAK-IT PANEL - Wall Mounted Track System with Movable Makerboards & Tackboards
Trak-It's double-sided panels provide flexible communication tools for training rooms, meeting rooms and collaborative spaces. Trak-it panels are available with markerboards on both sides (specify MB-MB), tackboards on both sides (specify TB-TB) or markerboard on one side and tackboard on the other (specify MB-TB). Easy-to-rearrange, double-sided panels multiply communication space. Trak-It rail sold separately.
PRODUCT CODE: TI-SIZE-SURFACE1-SURFACE2 (MB-Markerboard, TB-Tackboard)
Markerboard in projection friendly LCS3 Porcelain enamel steel

Tack surfaces in Claridge Cork, Carnegie, Guilford and Maharam fabrics

Trak-It panels, available in sizes up to 3' x 4' hang portrait or landscape

Boards can be positioned anywhere along the Trak-It Rail; simply swing panel out and lift up to move

Trak-It Aluminum Rail comes in 10' lengths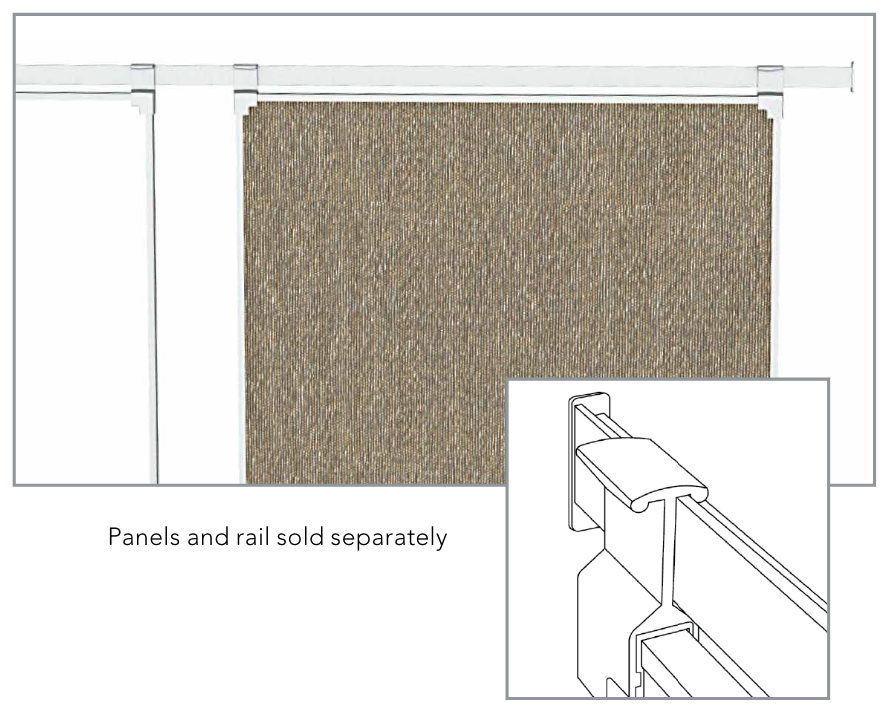 Product Code
Size (H x W)
Weight
Markerboard Both Sides
TI-1824-MB-MB
18" x 24"
7 lbs.
TI-2436-MB-MB
24" x 36"
14 lbs.
TI-3648-MB-MB
36" x 48"
27 lbs.
Markerboard One Side - Tackboard on the Other
TI-1824-MB-TB
18" x 24"
7 lbs.
TI-2436-MB-TB
24" x 36"
14 lbs.
TI-3648-MB-TB
36" x 48"
27 lbs.
Tackboard Both Sides
TI-1824-TB-TB
18" x 24"
7 lbs.
TI-2436-TB-TB
24" x 36"
14 lbs.
TI-3648-TB-TB
36" x 48"
27 lbs.
Trak-It Rail
Aluminum Rail in 10' Lengths
TI-RAIL-10
10 lin. ft. of track
5 lbs.
OPTIONS:
Writing Surface Options:

Tackable Surface Options: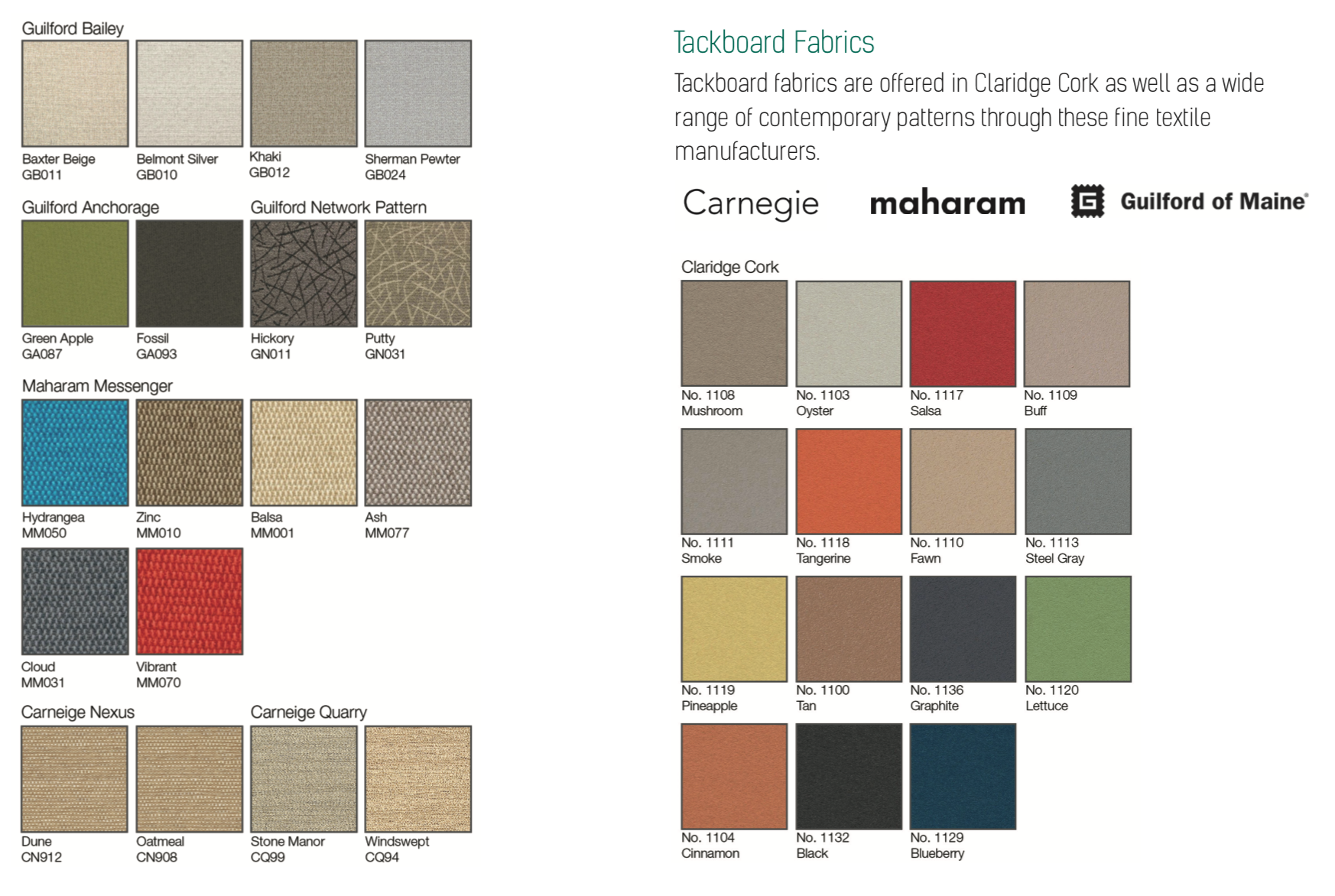 HOW TO SPECIFY

Company/Manufacturer: Claridge Products


Product Description: TRAK-IT PANEL - Wall Mounted Track System

Panel Sizes: range from 18" x 24" to 36" x 48"
Panel Materials: MB-MB = LCS3 Porcelain both sides, MB-TB = LCS3 Porcelain over Tackboard Surface, TB-TB = Tackboard both sides. Specify the colors of your writing and tack surfaces for each panel and each side.
Trak-It Rails: available in 10' lengths, can cut to size of your wall area. Specify the number length of each rail needed

Quantity: TBD
Please feel free to copy and paste this into your order or request for quotation specifications.
LCS3 PORCELAIN WRITING SURFACES:
Under normal usage and maintenance, and when installed in accordance with manufacturer's instructions and recommendations, Claridge LCS3 Porcelain enamel steel markerboard and chalkboard writing surfaces are guaranteed for the Life of the Building. Guarantee covers replacement of defective boards but does not include the cost of removal or reinstallation.
FREIGHT POLICY
Every effort will be made to ship in accordance with customer requested freight carriers. Claridge is not responsible for damage in shipment when the product is shipped on a third party or collect basis. In the event of visible freight damage, note the damage on the freight bill and notify the carrier at once for inspection. Note that carriers require reports of damage within 5 days. Failure to report visible damage or loss is the consignee's responsibility. Concealed damage or loss is the consignee's responsibility. Concealed damage identified after 5 days from receipt is the sole responsibility of the consignee.